Who We Are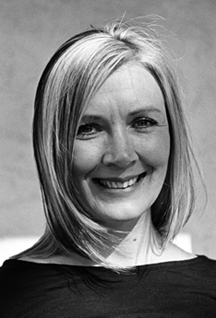 Kelly Nelson | Owner
Kelly Nelson started Citrus PR following more than a decade at nationally and internationally-recognized public relations agencies. With 15 years of experience, Kelly has played an integral role in the development and execution of national award-winning strategic and creative public relations programs.
Working at nationally recognized firms before starting Citrus PR, Kelly has a proven track record for creating and executing fresh and strategic top-notch public relations programs for her partner clients.
Through her work, Kelly has gained a solid reputation and a strong working relationship with local, regional and national media, securing front-page photos/articles, and multiple local and national TV and radio interviews for recognized companies in a number of industries.
Nationally, Kelly has successfully secured consistent client coverage in the New York Times, Wall Street Journal, Associated Press, Newsday, San Francisco Chronicle, Good Morning America, CBS The Early Show, Martha Stewart Radio, Chicago Tribune, The Los Angeles Times, USA Today, USA Today Weekend, Washington Post, Shape, Travel + Leisure, Conde Nast, House Beautiful, National Geographic Traveler and Arthur Frommer's Budget Travel, to name just a few.
Throughout the state of Colorado, she has produced significant coverage on all Denver network television affiliates, Colorado Public Radio, KOA and in numerous publications including Colorado Parent, 5280, Colorado Homes & Lifestyles, Colorado Expression, Denver Magazine, Denver Life, Denver Post, Rocky Mountain News, Mile High Mamas, The Westword, AAA Encompass, Boulder Daily Camera, Colorado Springs Gazette, Vail Daily, Boulder Weekly, Boulder Magazine, several community weeklies, and many more.
When not working hard to secure coverage for her clients, Kelly spends her time enjoying the beautiful state of Colorado or anywhere that demands a passport.